If you can make it there: an interview with Viviana Premazzi about her latest experience in NYC
Viviana Premazzi is the founder of Global Mindset Development (GMD) Malta was interviewed by journalist Kelly Peplow, an independent journalist, about her recent experience with the Erasmus for Young Entrepreneurs Global exchange programme in New York City. In their interview Viviana talked about the lessons she had learned from that experience and how they applied to her own business a GMD.


I remember you had mentioned this was not your first time living in NYC. What was it like to be back and how have you changed since you were last there?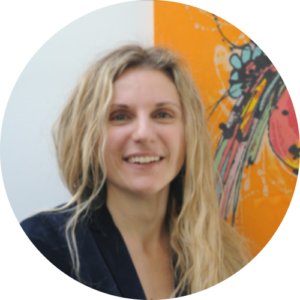 The first time I was here I remember I got a postcard that said 'Nothing can stop NYC'. So when I saw that there was an opportunity for me to return to New York for this programme, I was very excited. Especially after being stuck for almost two years because of the pandemic, I felt like I needed the vibe and energy that I knew only the Big Apple could give me. Yet, I was also afraid that the pandemic has changed or stopped NYC. But luckily no, it is still such a dynamic place where you can really feel and see that things happen and you can be part of it.
This time I tried to plan and have a clear objective of what I wanted to get from the experience and the city. I worked mainly remotely even with the host organisations and this also has allowed me to travel more and organise my time around my objectives and interests. Also, now I have many more connections, people I met in the past or recently online, especially through LinkedIn during the pandemic, professionals that share my same interest and passion. I reached out to the ones who were living in NY and in the US and I met them here or also in a couple of cases I travelled to visit them. This is key in my work and in the way I approach life: always being open and curious and so eager to explore places, meet people and build relationships.


Was there a conversation or event that stood out to you in your experience with Erasmus for Young Entrepreneurs so far?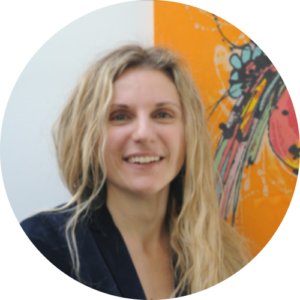 The company I am working with here in NYC, RebelBase, was selected for pitching their idea at the Dolphin Tank organised by Springboard Enterprise. I loved the event. I didn't know the organisation before and I met some of the founders at that event together with investors and local and international stakeholders. I found their mission extremely in line with my work, their aim is to create a community of women entrepreneurs who are promoting innovation in Life Sciences, Healthcare, AgTech, and more.
And I really liked the idea of the Dolphin Tank: inspired by Shark Tank but extremely different. The idea of the Dolphin is the idea of a community that supports and of pitches that receive feedback in a safe space, supportive and collaborative ecosystem, so as to be more effective. The DolphinTank events showcase exciting women-led companies and provide them with the opportunity for connections, capital, and insight from our audience of investors, advisors and industry leaders.
Also, but not actually linked to the programme itself, while I was in NY I took a few tours to better know specific communities that live in NYC but are too often victims of prejudices and discrimination. The tours offered the opportunity to meet the people of the community, understand their challenges and their contribution to the city and the society. I took for example a tour about the history of African Americans in NYC or of the Hasidic community as well.


How will this experience help you take GMD to the next level?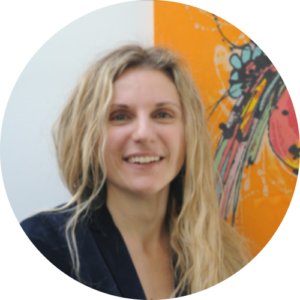 The entire experience made me realise what I was already able to do by myself, starting from our little island. Sometimes, you look at this big city or other companies, and from afar everything seems so perfect. When you come closer, you realise they've had their struggles and challenges just as you did, and you understand how much you've already done all by yourself. I started GMD with nothing after an emergency surgery, and with only my savings to fall back on. I was in a foreign country (Malta), and so far I hadn't received national or international funds to support my business, but here I am four years later, still thriving and gaining more international clients who want to learn how to make our societies a better place for everyone with our GMD training and consultancy. This time has helped me build a stronger mindset and more meaningful connections through a global perspective. GMD is a global business, but to serve individuals and companies around the world we need to keep ourselves updated on recent trends in terms of studies and theories in our field along with whatever our potential clients need. It's about always exploring new opportunities and being innovative.


Can there ever be enough opportunities like this for us to truly grasp the notion of being a global citizen and working within an intercultural team?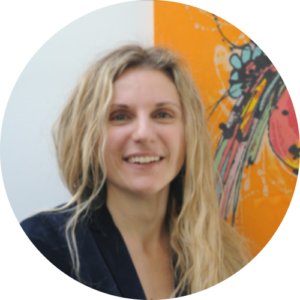 I think in Malta we are already extremely lucky because if you think and reflect about you already encounter so many different cultures in one single day, it can be your neighbour, the barista or your colleague, you can also meet Maltese who are already "more international" than you think. Maybe they have lived abroad or they are born abroad in one of the many Maltese communities in Australia or Canada. What is important is to live all these encounters with curiosity and not fear.
My work is built around equipping people so that they can recognize similarities and differences between them, and guide them towards building bridges instead of walls. I want to keep helping individuals and companies around the world develop the right tools to better understand and manage their cultural differences and to keep promoting inclusive societies.
When we travel we are generally more open to exploring the diversity, different perspectives, different points of view, worldviews, meet new people, we are also more prone to challenge our prejudices and stereotypes and try out new things. We should be able to keep this attitude, this open and global mindset also in our daily life. Opportunity to travel and live abroad we can always find them but what will really make a difference will be our attitude and approach.